By Mikey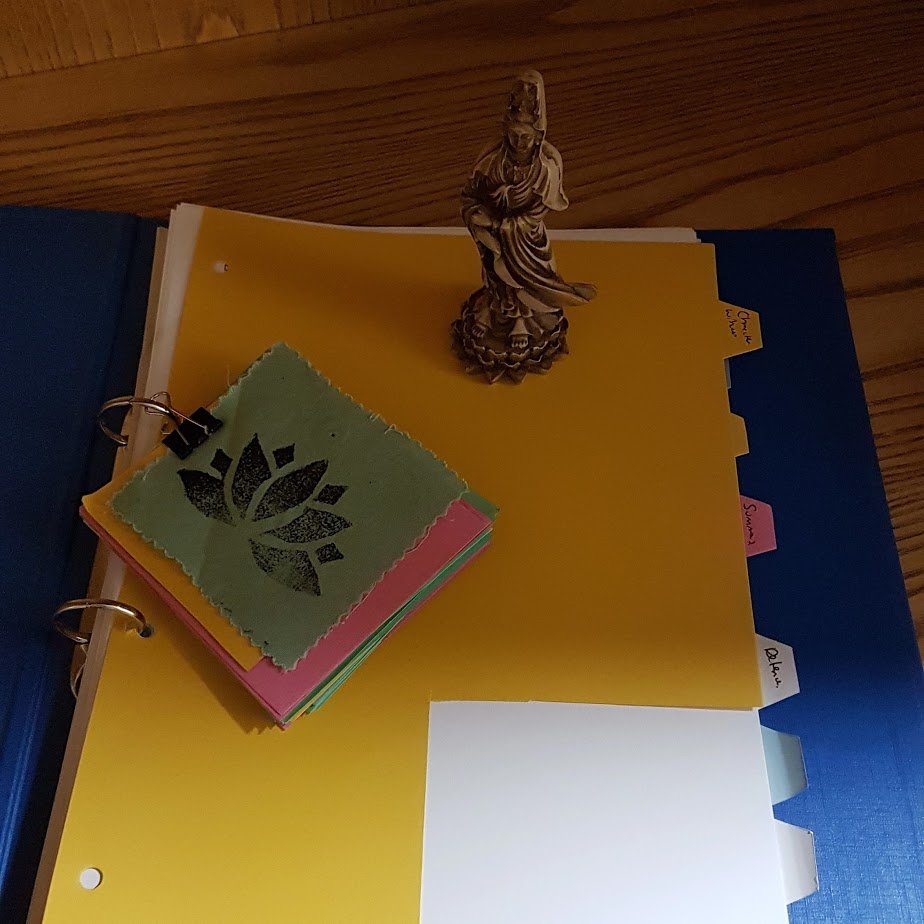 As a teenager I was so bad at facing difficult things that I had my GCSE results sent away to a family friend so that I didn't have to face them. I was acutely sensitive to failure and rejection and strived to remove myself from situations where they might be present. But as I grew into my twenties I found turning and facing unpleasant things was incrementally easier the more I did it.
Deep into my thirties it came as a surprise to me to have this childhood coping mechanism re-emerge. When did this turning away appear? When I should have been preparing for a trial. I had been charged with a breach of section 14 of the Public Order Act, or as I called it 'meditating in the road'. Instead of preparing my defense I found myself watching a lot of Homeland, and it also seemed far easier to watch long legal commentaries on the state of Britney Spears' conservatorship than to prepare my own defence. To try and make progress I fell back on the bargaining that got me through my university coursework. Back then 150 words would get me a cappuccino, today writing a couple of cue cards would get me a whole episode of spy TV. I kept thinking that in the final week before my trial I'd be motivated to work on my defence, or in that final weekend, or the day before, or on the train ride to London. But motivation never really materialised.
I managed to do bits and pieces. I decided I wanted to talk about heatwaves and drew on the Climate Change Risk Assessment from the Climate Change Committee, and particularly their briefing on the risks associated with higher temperatures. I wanted to make the point that while my motivation to act was the impact of climate change on the most vulnerable and those who had contributed least, there are very real impacts felt here too.
The solicitor who had helped me with the plea hearing was kind enough to be quite direct with me about my chances in the trial. I had no effective legal defence. I had the sense that she was rather worn out by these activists pursuing legally incomprehensible strategies. And yet having a trial felt very important. After a long career of public silence in the civil service, the opportunity to state my truth out loud was important to me.
However I felt quite confused about my own defence. Was I guilty? Had I set out to break the law on purpose? Was the aim to get convicted? And if so, what sort of defence statement should I make? I was holding in my head two slightly contradictory ideas: 1) that civil disobedience is a plausible tactic to enact change – and that can involve breaking the law – therefore I am guilty; and 2) I'm not guilty because this is an emergency – a moral argument, but not one the court accepts.
A few things helped me in the run-up to the trial: Lucy Chan gave a lovely talk about Fierce Compassion at one of our meetings, and it helped me to connect with embodied compassion (something that I'd been struggling with); I took the Quan Yin statue I'd acquired after the last Rebellion with me to London for the trial; and I thought of my favourite chapter in Satya's book Dear Earth about being held in the lap of the Buddha. As I made my way to court in a slightly cramped taxi, I remembered reading about the concept of bombu nature – that we are all foolish beings – and that cheered me up! Here I was, clasping my foolish folder of papers in my sweaty hands, my foolish cue cards, my foolish defence. And I would go to court and meet the foolish judge and the foolish prosecutor, and we would have a foolish trial.
I was found guilty in a hot, stuffy courtroom on the 13th of July. The Judge had been reasonable and polite. In his judgement on the case he gave us a gentle 30-minute schooling on how the law does and doesn't work. I had been worried about breaking down in court before the trial, but on the day I'd found myself nervous but steady. The only moment I felt a slight prickling behind my eyes was when the judge pronounced us guilty. The upshot of all of it was a nine-month conditional discharge and £322 in costs.
On the coach back to Bristol I texted my friends and family updates on the trial, and assurances that I was feeling buoyant. "I'm a bona fide criminal!" I told them. I'm still processing what that means.
The socialisation I received about crime and justice as a child – that only bad people are guilty of crimes – will take time to unlearn. I can hold in my head statistics and arguments about failures of the criminal justice system, including its systematic bias against Black people and other ethnic minorities. I know and respect many activists who have broken the law. I am inspired by historical examples of people who chose non-violent civil disobedience. I still think about Martin Luther King's letter from Birmingham Jail. I was energised by John Lewis's idea of 'good trouble'. And yet, despite knowing all of that, my having a criminal record still seems novel and unlikely.
What happens next? I don't really know, but the world is still not paying enough attention to the urgency of climate change. I still believe in non-violent civil disobedience as a tactic for creating change (though not the only one). I think there are more sacrifices I can make.
But, if the Crown Prosecution Service is reading this, the answer is I'm definitely not going to get in more trouble. Or at least not for the next nine months.
Mikey is an XR Buddhist activist currently working on the Camino to COP. They have previously written about their their arrest and experience of juggling their civil service career and activism.
Posts and articles are the views of their authors and not necessarily of the XR Buddhists group.